Cam Ryder Extreme was a YouTube Web Series created by Cameron Waycaster. It was a spinoff of the original Cam Ryder series.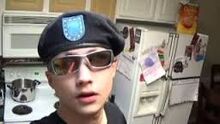 None of the episodes exist on YouTube due to Cam Ryder's account being deleted. Only a few images were recovered from the episodes. Cam says he for his computer privalages back from a series of incidents a while back, and plans to reupload the Obsessed Fan episode sometime in the future.
Cameron himself has some of the episodes on a Cam Ryder 3 Year anniversary DVD that he will give to one of his loyal friends in the future.
Episodes
Edit
The Purge
Something Hetalia (Minisode)
Illuminati Confirmed (Episode 2)
The Obssessed Fan (Episode 3)
Episode 4 (UNKNOWN TITLE) (Series Finale)